247 Local Plumbers is a leading plumber Berwick. We provide our clients with quality plumbing solutions for both residential and commercial properties. With years of industry experience, our team of qualified and friendly plumbers delivers tried and tested affordable and fixed-priced services.
We understand the importance of reliable plumbing systems and the inconvenience even minor plumbing issues can cause. Being located as a Berwick Plumber we have the ability to arrive at your door within 60 Minutes. We know any plumbing problem needs urgent attention. Operating our Berwick Plumbing team 24 hours and 7 days a week.
That's why we offer a wide range of plumbing services, including kitchen plumbing, leaking detection, blocked drains, hot water repairs, water leaks, water pressure problems, and gas plumbing and gas fitting, all under one roof.
At 24/7 Local Plumber, we offer customers expert plumbing solutions. No plumbing challenge is too small or too big for our Plumbers Berwick. We have proven experience in plumbing services and over the years we have satisfied every single customer.
Emergency Plumber in Berwick
With our 24/7 plumbing emergency service, we guarantee exceptional results in the troubleshooting of plumbing issues, and we also have technicians that can carry out various installation, repairs of all types of plumbing systems and appliances. For our plumbing technicians, the time of our client is the most important, that is why we have developed a flexible system that fits into your busy schedule.
A specialised team with all the necessary skills will be at your disposal. Our emergency plumber Berwick will be ready to intervene immediately are equipped with the latest generation equipment and tools, work with know-how, use quality products.
Our intervention aims to minimize the material losses as well as the waste of time but also to allow you to better manage the situation that presents itself to minimize also the impact on your dailies.
Services Our Plumber Berwick Team Offers
Our team of experienced Berwick plumbers is equipped with the latest tools and equipment to handle any plumbing issue, no matter how big or small. With our convenient access to a comprehensive range of plumbing services, you can rest assured that your plumbing needs are in safe and reliable hands. Here is a closer look at some of the plumbing services we offer:
Blocked Drains
Blocked Drain Berwick can cause many problems, including bad smells, slow drainage, and even flooding. 247 Local Plumbers uses the latest technology and techniques to identify and clear blockages quickly and effectively. Our team is equipped with CCTV cameras and high-pressure water jets to ensure that we diagnose and clear the blockage thoroughly and effectively.
Hot Water Systems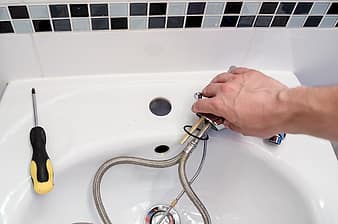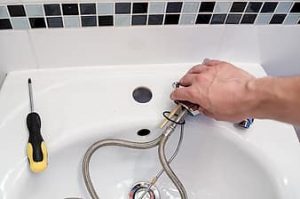 Hot water systems are essential to the comfort of your home or business. If your hot water system is not working correctly, it can cause significant disruptions to your daily routine. We at 247 Local Plumbers have experience repairing and replacing hot water systems of all types and sizes. We can advise on the best type of hot water system for your property and perform regular maintenance to ensure that your system is functioning correctly.
Toilet Repairs in Berwick
 Toilets are one of the most frequently used fixtures in any property. Therefore, it's essential to keep them in good working order. Our team of experienced plumbers can handle any toilet repair, from simple fixes such as replacing a flush button to more complex issues such as repairing a leaking cistern or replacing the entire toilet.
Tap Repairs in Berwick
 Leaking taps are not only frustrating but can also be costly. They can waste significant amounts of water and increase your water bill. Our team can handle any tap repair or replacement, from fixing a dripping tap to replacing an entire tap set. We only use high-quality parts and materials to ensure long-lasting repair.
Leaking Pipes in Berwick
 Leaking pipes can cause significant damage to your property if left untreated. They can cause water damage to walls, floors, and ceilings and increase your water bill. Our plumber Berwick can identify and repair leaking pipes quickly and effectively, saving you time and money.
Pipe Renovations in Berwick
Pipe damage issues require urgent attention to prevent further damage, such as collapse or crushing of the pipe. In such cases, hiring emergency plumbers to fix the problem as soon as possible with pipe relining is crucial.
Gas Fitting in Berwick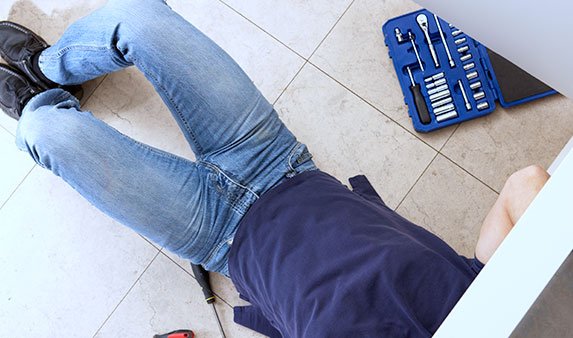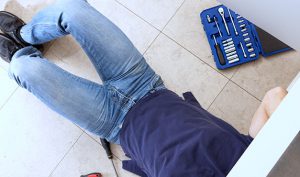 Gas fitting requires a high level of expertise and knowledge to ensure it is installed and maintained safely. Our licensed gas fitters have the knowledge and experience to handle any gas fitting job, including installation, maintenance, and repair. We can advise on the best type of gas fitting for your property and perform regular maintenance to ensure that it is functioning correctly.
Our Local Plumber in Berwick Offering Prompt Service
Every single plumber Berwick under our roof our fully qualified, licensed and assessed thoroughly – meaning they're highly trained, professional, and background checked. We will not have subcontractors to come to your property and fix things. Our services are only done by our own technicians who are the best at what they do. By hiring us, you will get the best of everything: best plumbers, best tools, best products and of course the best rates.
Homeowners may have difficulty identifying the root cause of plumbing problems. Allow our proficient plumbers to determine and address all of your plumbing concerns.
If you choose Plumbing Berwick service, we can guarantee that you will be pleased with the result, both quality, and price-sensitive! The desire to deliver a service where customers are so pleased that they want to recommend us further is one of our main goals.
As a popular name in the plumbing field, we take our job very seriously. This has translated into our unmatched quality compared to many other plumbing services.
Our client base expands continuously and once they see the value of our services, they keep coming back to us in the future. They return to us not just because of our affordable rates, but also because of high-quality services that come with these rates. We possess all the tools, equipment, material and plumbing parts that you may need in your house or office.
Why Choose 247 Local Plumber Berwick?

Experienced professionals plumber
Quality plumbing service
24/7 availability
Advanced technology
Competitive Pricing
No hidden charges
Guaranteed workmanship & excellent customer service
Licensed and insured
Use eco-friendly plumbing solutions that are safe for the environment.
High-quality materials and parts
Strong reputation in the industry
Clear communication throughout the process
Lifetime labour guarantee
Offer special offers & discounts
We've earned many awards for our customer service.
Call Your Local Berwick Plumber On 03 9070 9976
247 Local Plumbers' experienced team has the expertise and equipment needed to tackle any plumbing problem, from minor leaks and clogs to major installations and repairs. We are committed to providing reliable, quality plumbing services that exceed our customers' expectations. Contact us today for all your plumbing needs.
For more details about our plumbing services in Berwick, please call 247 Local Plumbers at 03 9070 9976 or simply book your service online through this form, and we will call back soon to confirm the details.
We also provide plumbing services in the following suburbs.
247 Local Plumber Info
Opening Hours
Monday – Open 24 Hours
Tuesday – Open 24 Hours
Wednesday – Open 24 Hours
Thursday – Open 24 Hours
Friday – Open 24 Hours
Saturday – 7am to 7pm
Sunday – 7am to 7pm
Address – George Street Berwick, VIC