Washing machines keep us clean and hygienic by washing our clothes, sheets and other fabrics without the heavy labour of handwashing everything. As an essential part of every household and some commercial properties as well, they need to be installed washing machine properly to ensure it remains functional for as long as you need it.
247 Local Plumber is the washing machine installation plumber in Melbourne that will deliver the best results in all of Victoria. When it comes to washing machine installation, 247 Local Plumber offers a reliable and professional service. Our team of experts will ensure that your washing machine is installed correctly and working efficiently.
Contact us today to schedule your installation appointment and experience our exceptional service and support.
Types Of Washing Machines We Install In Melbourne
At 247 Local Plumber, we understand that every household has different needs when it comes to washing machines. That's why we offer a variety of washing machine types to suit your specific needs. In this article, here are the types of washing machines that we install.
Top-load
Top-loading washing machines are the most common type of washing machine. They feature a vertical drum that can be filled from the top. These machines are typically more affordable than front-loading machines and are easier to load and unload. At 247 Local Plumber, we offer top-loading washing machine installations for those who prefer a more traditional machine.
Front-load
Front-loading washing machines have a horizontal drum that can be loaded from the front. These machines are generally more energy-efficient and use less water than top-loading machines. They are also gentler on clothes, making them ideal for delicate fabrics. At 247 Local Plumber, we offer front-loading washing machine installations for those who are looking for a more modern and efficient machine.
Stackable
Stackable washing machines are perfect for those who have limited space in their homes. These machines feature a dryer stacked on top of a washing machine, saving space and providing a convenient laundry solution. We offer stackable washing machine installations for those who need a compact solution for their laundry needs.
Portable
Portable washing machines are smaller and designed for use in apartments or other small living spaces. They are often top-load machines that are on wheels and can be moved from room to room. In exchange for the convenience of portability, their capacity is often low.
High-Efficiency (HE)
High-Efficiency washing machines are designed to use less water and energy than traditional washing machines. Using special detergents that are low-sudsing and are designed to work with the machine's low-water wash cycles, they can save a lot of water in the long run. The upfront cost is much higher than a regular washing machine, but the savings in water may be worth it.
Smart Washing Machines
These washing machines can be connected to a home Wi-Fi network and can be controlled with a smartphone app. They often have features such as remote start, alerts for when the cycle is complete, and the ability to customise wash cycles.
 Melbourne Washing Machine Installing Process
If you've recently purchased a new washing machine, you're likely looking for a reliable and professional installation service. 247 Local Plumber offers washing machine installation services that are designed to meet your specific needs.
Here's what you need to know about our installation process.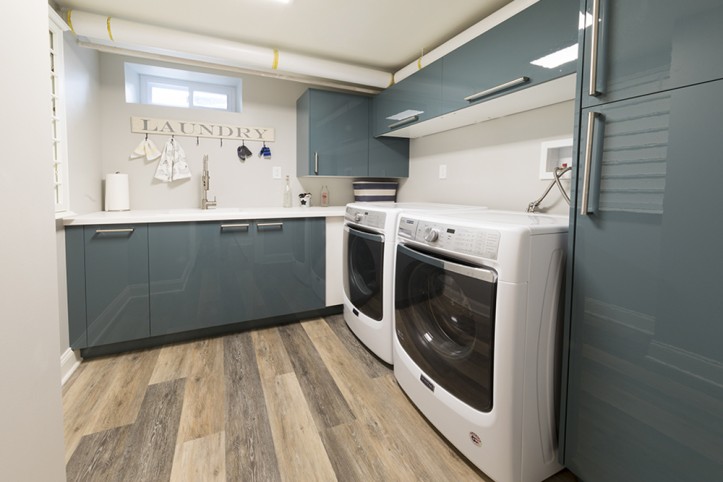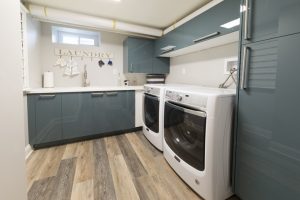 Pre-Installation Inspection

Before installing your washing machine, our team will conduct a thorough inspection of the installation area. This includes checking the water supply and drainage systems, as well as verifying the proper electrical outlets are in place.

Choosing a location

The first step in washing machine installation is choosing the right location. The ideal spot for the machine should be near a water source and a drainage system. It's also essential to ensure that the machine has proper ventilation and enough space for easy movement.

Connect the water supply hoses

The washing machine will have two hoses for connecting to the hot and cold water supply. Connect these hoses to the corresponding water supply valves. Tighten the connections with pliers, being careful not to over-tighten.

Connect the drain hose

The drain hose should be attached to the back of the washing machine and then connected to a standpipe or a nearby sink drain. Ensure that the hose is secured in place to prevent leaks.

 Level the washing machine

To ensure that the washing machine functions correctly, it's essential to level it. Use a level to check the machine's balance and adjust the feet accordingly. The machine should be leveled from front to back and side to side.

Test the washing machine

After installation, we'll perform a thorough test of your washing machine to ensure it's functioning properly. We'll plug in the washing machine to a grounded outlet, then run a test cycle with the washing machine to ensure that it is functioning properly. Check for leaks and ensure that the water supply and drain are working correctly. Our goal is to ensure that your washing machine is working correctly and efficiently.
Why Do You Need A Washing Machine Installation Plumber?
When it comes to installing a washing machine in your home, having a qualified washing machine installation plumber is essential. Improper washing machine installation can lead to disastrous consequences like flooding your laundry room. That's why it's essential to ensure that all components, including pipes and hoses, are installed correctly to prevent leaks and other issues.
Having the help of a reliable plumber ensures that your new appliance will be set up correctly and safely. This eliminates any risks associated with DIY installations and prevents future damage or repair costs down the line. Plumbers also have access to high-quality plumbing supplies that are specially designed for washers, so you can be sure that all of your connections will be securely sealed.
At 247 Local Plumber, we pride ourselves on providing top-notch service and support. If you have any questions or concerns about your washing machine installation, our friendly and knowledgeable team is available to help. We're committed to providing exceptional customer service and ensuring your satisfaction with our installation services.
Contact Us For Professional Installation Services
At 247 Local Plumber, we have years of experience installing washing machines as professionals. Our expert team of installers will ensure that your machine is installed correctly, preventing any potential issues that may arise from improper installation. We understand the importance of a properly installed washing machine and the need to keep your laundry room dry and free from water damage.