Gas cooktops are stoves that use gas, usually natural gas or LPG, as fuel to start open flames used for cooking. Gas cooktops are preferred by some over electric equivalents because of the high degree of control over cooking temperature at any given moment.
247 Local Plumber is the top plumber that handles gas cooktop installation in Melbourne. Our licensed gas fitters plumbers are knowledgeable and professional workers who always place safety as their first priority. When installing a gas cooktop, our team double-checks all gas line connections to make sure that there is no chance of gas leaks. Rely on 247 Local Plumber for all things gas related.
Gas Cooktop Advantages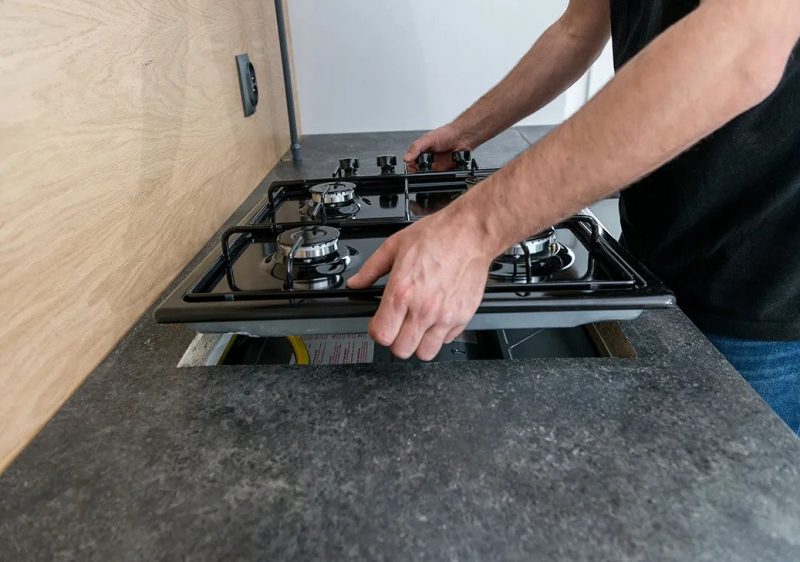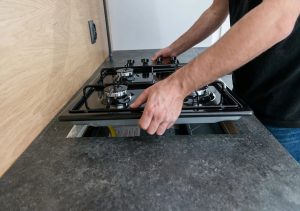 Are you currently using an electric or induction cooktop and want to make the jump to using gas instead? Gas cooktops have their advantages over other types of stoves:
Better temperature control while cooking
Heats up quicker than electric
Even heat distribution
Can function even during a power outage
Works with all types of pots and pans
If this sounds appealing to you, then give 247 local Plumber a call and enquire about installing gas cooktops today!
Gas Cooktop Installers Melbourne
Our team of certified cooktop installers has undergone rigorous training and has the necessary licenses to install gas cooktops in Melbourne. We strictly adhere to all safety regulations and ensure that our installations are up to code.
We take great care in every installation we undertake. Our team pays attention to detail and ensures that your gas cooktop is installed correctly and functions as it should. We use only the highest quality materials and equipment to ensure that your installation lasts for years to come.
We also understand that your time is valuable. That's why we offer flexible scheduling to suit your needs. We'll work with you to find a time that works best for you, whether it's during the week or on the weekend.
Types of Cooktops We Can Install For Your Melbourne Kitchen
When it comes to choosing a cooktop, there are several options to consider. Each type of cooktop has its own unique features and benefits, and the choice ultimately depends on your specific needs and preferences. Here are four types of cooktops that 247 Local Plumber can install for your Melbourne kitchen:
Gas Cooktops
Gas cooktops are a popular choice for many homeowners in Melbourne because they offer instant heat and greater temperature control. They also tend to be more environmentally friendly than electric cooktops, as they produce fewer greenhouse gas emissions during use. Gas cooktops can be connected to your home's gas line, or you can use a propane tank if your home doesn't have a gas line. 247 Local Plumber can install gas cooktops safely and efficiently, and we can help you choose the right size and style to suit your needs.
Electric Cooktops
Electric cooktops are another popular option for Melbourne kitchens. They offer a smooth, flat surface that's easy to clean, and many models come with features such as touch controls and automatic shut-off. Electric cooktops can be powered by electricity from your home's electrical system, and they don't require a gas line. 247 Local Plumber can install electric cooktops of different sizes and styles, and we can help you choose one that fits your budget and meets your cooking needs.
Induction Cooktops
Induction cooktops are a newer type of cooktop that use electromagnetic energy to heat the cookware directly. They offer fast heating and precise temperature control, and they're also more energy-efficient than gas or electric cooktops. Induction cooktops require cookware made of magnetic materials, such as cast iron or stainless steel. We can install induction cooktops for your kitchen and provide advice on compatible cookware and usage.
Ceramic Cooktops
Ceramic cooktops are a type of electric cooktop that uses radiant heat to heat the cookware. They offer a smooth, flat surface that's easy to clean, and they come in a variety of colors and styles to match your kitchen décor. Ceramic cooktops can be powered by electricity from your home's electrical system. We can install ceramic cooktops and provide advice on usage and cleaning.
Ultimately, the choice of cooktop depends on your individual needs and preferences. We can help you choose the right type of cooktop for your needs and install it safely and efficiently. Contact us today to schedule a consultation and get started on your cooktop installation project.
Melbourne Stove Installation Process
Whether you are trying to install or replace a gas cooktop, you need an expert to handle the entire process for maximum safety. Our professional team of gas cooktop installers follow these steps to help you:
Turn off the gas supply

The safest thing to do at the start is to switch off the gas supply so that there is no chance of leaking or any other problems before everything is ready to go.

Insert cooktop into cavity

If replacing a gas cooktop, then the previous one will first be extracted. In some cases, there may be protrusions of materials or other obstructions that block the new cooktop from fitting in properly. These will be removed as well.

Connect electrical and gas supply

Ideally, the electrical plug should be connected to a socket before gas is connected. The gas regulator and piping will then be linked to the gas supply. It is crucial to double check that all connections are tight and secure during this step to prevent future hassle. Gas supply will be temporarily turned on to perform tests, then turned back off to finish the installation.

 Seal cooktop to countertop

Once everything is adequately connected and tested to be safe, the gap between the cooktop and countertop can be sealed. This can be done with clamps, caulk, or special foam usually included with the cooktop.

Reactivate gas supply and perform final checks

Gas supply can now be resumed for final testing of the cooktop, with special attention paid to whether or not there are leaks. If everything is functioning perfectly, then stove installation is complete.
Why Choose 247 Plumber?
With over 25 years of experience, 247 Plumber offers professional and trustworthy plumbing services to the locals of Victoria. We serve Melbourne and surrounding areas with comprehensive plumbing solutions that are always available 24/7.
We care about the quality of our work and the experience of our customers, which is why we have a dedicated customer support team and a 12-month warranty on all jobs. This also drives us to keep our prices affordable and reasonable, so that we can help as many locals in Victoria as possible.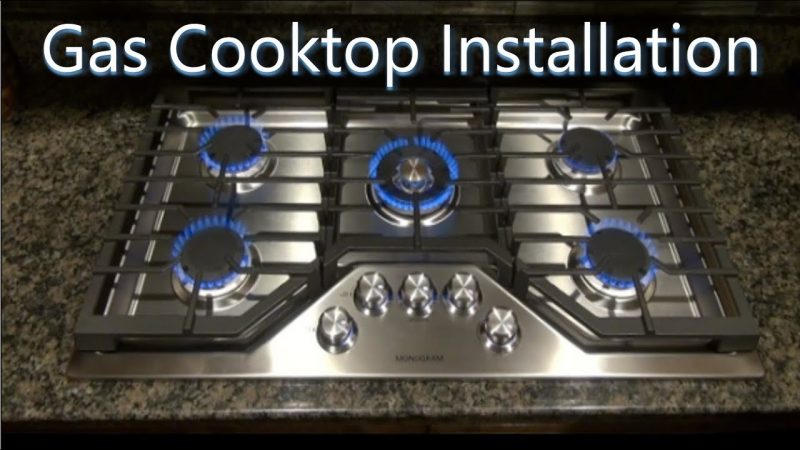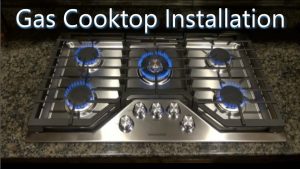 Call 03 9070 9976 or fill in our online form, and 247 Plumber will be on the job in a flash!
Fully licensed and insured plumbers
Certified EnviroPlumbers with eco-friendly plumbing solutions
$0 call-out fee
24/7, same-day service
Affordable prices for all services
Upfront and transparent charges, no extra fees for after-hours work
12-month warranty in case you're not satisfied