A blocked drain in Melbourne is a common problem and if not fixed quickly, it could become a serious problem. If you think your blocked drain will get better over time, you are wrong, it will only get worse.
Are You Dealing With These Plumbing Problems
Overflowing Drains
Backed-up toilet
Strange odours smell coming from the drain
Spotting wet patches on the ground
Cracked pathways
Hearing gurgles from pipes
Toilet suddenly flushed slow
Slow draining sewers
Foreign objects have infiltrated your toilets
If any of these warning signs sound familiar, it might be time to call a "blocked drain Melbourne plumber".
247 local plumber offers same-day service for Blocked Drains Melbourne, so you don't have to worry about finding an available plumber. Our reliable, highly trained team guarantees to do it right – no second chances necessary! Plus, you can rest assured knowing your job is covered by our up-front pricing policy that clears out any surprises come bill time. Don't waste another minute scrubbing away at a clogged drain… let us handle it today!
Causes Of Blocked Drains In Melbourne
It is important to identify the cause of a blocked drain to determine an effective solution. Common causes of blocked drains include:
Trees and shrub roots often grow into sewer lines searching for sources of moisture and nutrients, causing blockages
Grease gets harder on the pipe walls and starts to block pieces.
Most bathroom drain clogs are the result of hair binding to soap scum. Over time, it gets bigger and slows down water flow.
In kitchens, blocked drains are often the result of leftover goods and grease being washed down the kitchen sink.
Over time, rust can start to accumulate on the inside of your pipes, creating an obstruction which prevents proper drainage from occurring.
Even if you are using 'flushable' toilet paper, it can still accumulate over time and create a blockage in your pipes.
24/7 Local plumber uses professional equipment and materials to unblock your drain.
Blocked Drain Repair Melbourne Wide From $79
If you are in Melbourne and having plumbing problems, then 247 Local Plumbers is here to help. We provide fast, reliable, and affordable blocked drain services starting from just $79. Our team of experienced plumbing professionals are available 24 hours a day, 7 days a week to get your drains working again quickly and effectively. With our expertise in unblocking all kinds of drains, we can handle any job with ease. We take pride in meeting customer satisfaction every time and strive to provide the highest quality service at an unbeatable price.
Our blocked drain plumbers carry their best smile with their equipment to your home, offering you friendly and punctual service no matter what you need, be it blocked toilet repairs or stormwater drain cleaning. So if you're experiencing blocked drains or other plumbing issues, don't hesitate to call us today! We promise that you won't be disappointed!
Unclogging The Drain On Your Own
Some blocked drains can be unclogged by your own effort, however, this will not always be the case. If the cause of the drain is an object you dropped down the sink, you could remove it and fix the issue instantly. It is very often that homeowners damage their pipes when trying to unblock the drain. Without proper knowledge and equipment, your chances of making the situation worse are higher than fixing it.
Call 247 Local Plumber to cover the drain today and get a professional to work on the problem.
Reasons You Need A Plumber For Your Melbourne Blocked Drains
There are several reasons why you may need to hire a plumber for a blocked drain:
The complexity of the blockage: A plumber has the tools and expertise to diagnose and remove complex blockages that may be difficult for a homeowner to handle.
Safety concerns: Attempting to remove a blockage on your own can be dangerous, especially if the blockage is located in a difficult-to-reach area or involves hazardous materials.
Damage to pipes: If the blockage is not removed properly, it can cause damage to your pipes and potentially lead to leaks or other issues.
Health hazards: Blocked drains can create unpleasant odours and harbour harmful bacteria, which can be hazardous to your health.
Prevention: Regular maintenance of your drainage system and sewer line will prevent blockages and save you money in the long run, plumbers can help identify and fix potential issues before they become a problem.
Our Method To Unblock Drain In Melbourne
Our method to unblock a drain is simple and straightforward.
First, we determine the cause of the blockage. In most cases, it's due to a buildup of hair, soap scum, food scraps, or other debris in the drainage pipe. Once we have identified the source of the obstruction, we use specialised tools such as a plunger or a drain snake to dislodge the obstruction and clear the drain.
In more severe cases, we use other advanced tools like:-
Hydro jetting: Water Jet is used by our experts to remove even the toughest blockages with ease. High-pressured water will push out any type of blockage – nothing can survive against it. It is also a safe method of drain cleaning as the pressure water won't damage the pipes.
Auger or plumbing snake: An auger is a flexible cable with a spiral tip that is inserted into the drain to clear blockages.
Manual rodding: This involves using a rod with a specialized tool attached to the end to physically remove blockages.
CCTV drain inspection: We utilise a CCTV system to avoid excavation to locate the exact cause and location of the blocked drains. These cameras allow us to easily navigate through your piping system without having to excavate.
Trenchless sewer repair: This is a method of repairing pipes without digging a trench, typically by inserting a liner into the damaged pipe.
Chemical Drain Cleaning – Our vehicles come stocked with specially formulated, professional-grade cleaning chemicals that only licensed plumbers can access. We bring the power of ROOTX and VAPOROOTER to rid your drains of pesky tree roots – once and for all! These safe, powerful agents prevent future growth while ensuring plants, animals and kids remain unharmed in the process.
Unblock Your Melbourne Drains With Expert Assistance
Everyone has their job and a licensed plumber is the best person to give you personalized advice about your problem. In an emergency situation, 247 local plumbers will be able to keep a cool head and solve the problem effectively without the risk of making matters worse.
If you've been struggling with Melbourne's blocked drains, it's time to enlist the help of experts. Unblocking your drains can be tricky, but with the right assistance, it doesn't have to be a hassle. Our professional drain cleaners have the experience and tools needed to quickly identify and solve your drainage issues. They will take out all of the guesswork from diagnosing and resolving blockages so that you can get back to enjoying clean water flow throughout your home or business.
We offer a range of blocked drain services including:-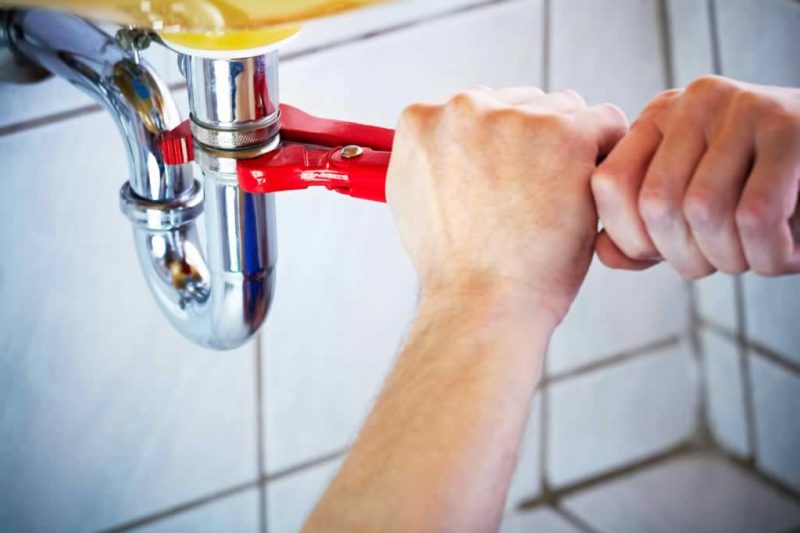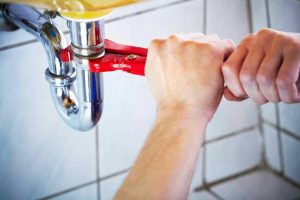 Sewage Services
Unblocking sewer pipes
Clogged wastewater drains
Overflowing Drains
Drain Cleaning
Drain Inspection
Blocked Sewers
Blocked Sinks
We know individuals are often afraid to hire a professional because of the cost involved. It is a big factor when it comes to making a choice. Indeed, an honest plumber will discuss with you before the work their cost and will offer you a precise quote. 24/7 Local Plumber always provides up-front quotes that are fixed and contain no surprise fees. "The amount will be the same both before and after the job is done".
Why Choose 247 Local Blocked Drain Melbourne Plumbers?
At 247 Local plumbers, we strive for excellence in everything we do, and we are proud to maintain a very high level of customer satisfaction. We have always applied a mission policy based on the principle of "customer first", and strive:
to be continuously adaptive to the needs of our customers;
to provide fast and comprehensive technical support;
meet and exceed expectations;
to produce products that fully meet the needs and requirements of our customers;
Let Us Fix Your Drain Today! Contact Now
We are always on call to provide 24/7 emergency plumbing services in Sydney to our clients. Whether you are dealing with a drain block in Melbourne or some other plumbing problem, you can rely on us to provide you cost-efficient and reliable solutions.
For any more information, feel free to call 247 local plumber. You can also request a free quote through this form. We have different specials at different times, find the latest discounts and offers on this page.